Security Clearance Cards and Contractors IDs
When a contractor shows up at a customer's home or business, it's your ID badge they use to get inside the front door. That means it's your responsibility and legal liability if they commit a crime once they've gained entrance.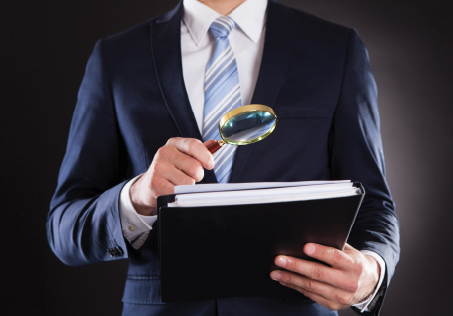 CrimShield makes it easy to screen convicted criminals out of your workforce, showing customers that your team is Crime-Free Certified. That's because we issue every employee who works for you – or for a subcontracted company on your behalf – a Security Clearance Card with their name and photo, along with your logo.

Their CrimShield-issued Security Clearance Card isn't just another plastic badge. It's a piece of branded photo identification that can be scanned through any smartphone or mobile device to verify the person standing at a customer's front door is who they say they are, has been thoroughly screened by a team of licensed investigators, and has up-to-date credentials.

That means you can make customers feel at ease and prevent crime by stopping thieves or former employees from using expired IDs to go where they shouldn't. For companies who rely on contractors, it's the clear choice for convenience, security, and professional ID solutions.

Our Security Clearance Card system for employers and contracting businesses includes:

Integration with our Crime-Free Certified database
High-quality photo identification that incorporates your company's branding
Scannable QR codes customers can use to verify credentials in real-time
There's no reason to settle for ID cards that can easily be stolen or duplicated while providing customers nothing in the way of real security. It only takes one phone call to CrimShield to start screening and verifying your subcontractors and using your company's Crime-Free status as an unbeatable marketing edge. Call our sales team today at 888-422-2547 to learn more!
HOW CAN CRIMSHIELD HELP YOU?